Panasonic DMP-BDT460EB 3D HD Blu Ray and DVD Player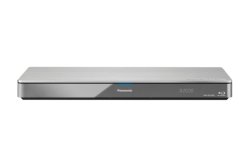 Panasonic
Panasonic DMP-BDT460EB 3D HD Blu Ray and DVD Player.Key Features: Experience the Superb Picture Quality Reproducing Beautiful Memories on the Large Screen Create an ideal acoustic environment for the audio receiver Display and Share Content from Smartphone or Tablet to a Large Screen Wide Variety of Online Content Viewing the Internet Together on the Large Screen
Electronics > Video > Video Players & Recorders > DVD Players > Blu-Ray Players
panasonic-dmpbdt460-3d-blu-ray-dvd-player
DMP-BDT460EB9
159.99
The Electric Incentive Co. Ltd (T/as) TheLivingStore
https://www.thelivingstore.co.uk/Item/panasonic-dmpbdt460-3d-blu-ray-dvd-player
Panasonic DMP-BDT460EB 3D HD Blu Ray and DVD Player
Panasonic DMP-BDT460EB 3D HD Blu Ray and DVD Player
Panasonic DMP-BDT460EB 3D HD Blu Ray and DVD Player

This function instantaneously analyzes and compensates the luminance and color signals for each pixel in the output signal from Full-HD Blu-ray Disc™ media. It also up converts the input signal to 4K video signal (8M pixels) for improved resolution and richer textural expression. You can enjoy movies at home with a level of image quality that is virtually equivalent to that in a digital cinema. * For 4K Up-scaling playback a TV with same resolution is required.
You can watch stunning vacation photos on the large screen in high quality without having to down-convert them.
You can access various content and services through the Internet and home networks. In addition, the DMP-BDT460 lets you enjoy content in a wide variety of fields, including sports, games, music and more.
2D-3D Conversion enables conversion of 2D images on DVDs and Blu-ray™ Discs into 3D images with natural depth perception. Screen type (flat or round), and frame color are easily selectable. Watch your prized DVD movie collection in 3D for even greater viewing enjoyment. The new 2014 models can also convert almost any content into 3D images with stunning depth.
You can watch your favorite websites right on the large screen. It's so much fun to watch the news, shop on the web, search for information, and share it all with family and friends
Receive an in stock email notification for this item as soon as it becomes available.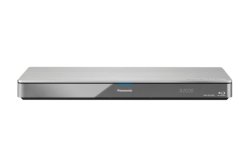 DMPBDT460EBTT - Panasonic DMP-BDT460EB 3D HD Blu Ray and DVD Player
£159.99 Includes VAT & DELIVERY** ALL STOCK IS BRAND NEW & BOXED
|
Out Of Stock
|
Stock Notification
Software: Kryptronic eCommerce, Copyright 1999-2020 Kryptronic, Inc. Exec Time: 0.125587 Seconds Memory Usage: 8.958786 Megabytes