Outback 370609 Meteor Patio Heater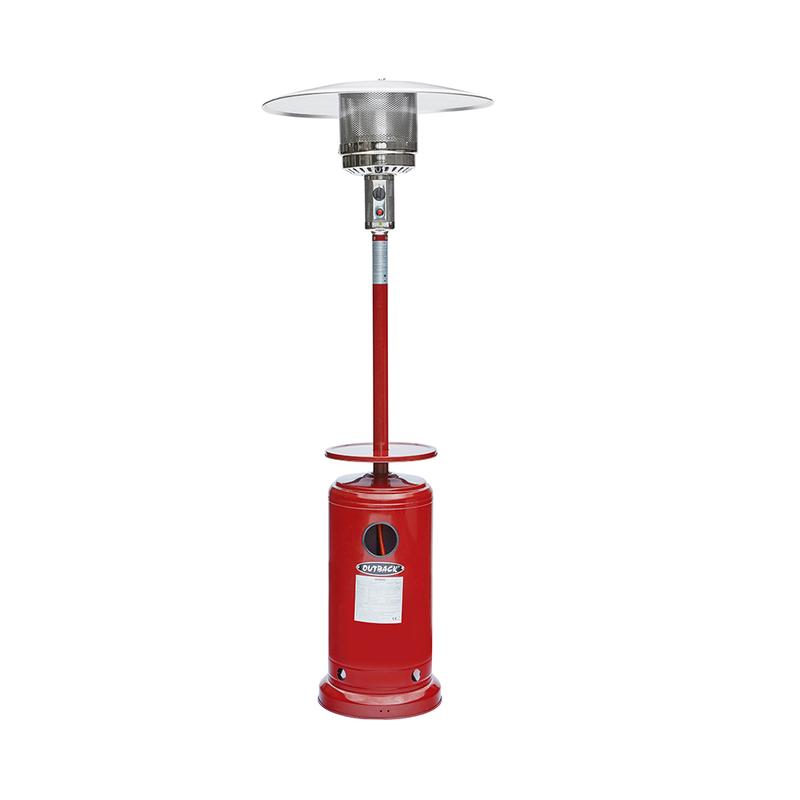 Outback
Outback 370609 Meteor Patio Heater
Home & Garden > Kitchen & Dining > Kitchen Appliance Accessories > Outdoor Grill Accessories > Outdoor Grill Covers
outback-370609-jupiter-retro-red-gas-patio-heater
203777
149.96
The Electric Incentive Co. Ltd (T/as) TheLivingStore
https://www.thelivingstore.co.uk/Item/outback-370609-jupiter-retro-red-gas-patio-heater
Outback 370609 Meteor Patio Heater
Outback 370609 Meteor Patio Heater
Outback 370609 Meteor Patio Heater

The garden heater features a robust stainless steel casing finished in an epoxy retro red coat protecting it against natural decay. A strikingly bold red finish will bring your garden to life, turning the heads and warming the bodies of all who enter. Sustainable by either propane or butane the heater has an adjustable table height for the cocktail party or after food rest and offers a variety of heat settings to choose from.
Simplistic yet modern re-lived retro design.
Propane or butane compatible.
Variety of temperature settings.
1 x Meteor Red Outdoor Patio Heater
1 x Propane Gas Regulator (Green Bottle)
Receive an in stock email notification for this item as soon as it becomes available.
370609 - Outback 370609 Meteor Patio Heater
£159.96
£149.96 Includes VAT & DELIVERY** ALL STOCK IS BRAND NEW & BOXED
|
Out Of Stock
|
Stock Notification
Software: Kryptronic eCommerce, Copyright 1999-2020 Kryptronic, Inc. Exec Time: 0.126189 Seconds Memory Usage: 8.862083 Megabytes