White Knight WM105VB 5kg 1000rpm Black Washing Machine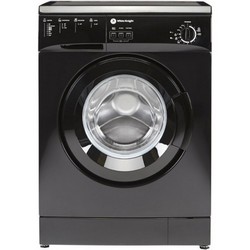 Default Manufacturer
White Knight WM105VB 5kg 1000rpm Black Washing Machine The White Knight WM105VB Washing Machine, finished in black, features a 5kg capacity and a maximum 1000rpm spin speed. This A+ rated machine has 12 wash programmes (including an eco friendly 20° cycle), extra spin functions. Energy class A+, typical energy usage 0.76kWh and typical water usage 42 litres per cycle. Take advantage of the latest low temperature detergents with the eco friendly 20° cycle, this is ideal for lightly soiled cotton and linen items including bed sheets, tablecloths and towels. Overview: Wash capacity 5kg or less. Variable spin speed. 30 minute quick wash. Size H85, W59.5, D51cm
Home & Garden > Household Appliances > Laundry Appliances > Laundry Washers
white-knight-wm105v-washing-machine
WM105VB
209.99
The Electric Incentive Co. Ltd (T/as) TheLivingStore
https://www.thelivingstore.co.uk/Item/white-knight-wm105v-washing-machine
White Knight WM105VB 5kg 1000rpm Black Washing Machine
White Knight WM105VB 5kg 1000rpm Black Washing Machine
White Knight WM105VB 5kg 1000rpm Black Washing Machine
The White Knight WM105VB Washing Machine, finished in black, features a 5kg capacity and a maximum 1000rpm spin speed.
This A+ rated machine has 12 wash programmes (including an eco friendly 20° cycle), extra spin functions.
Energy class A+, typical energy usage 0.76kWh and typical water usage 42 litres per cycle.
Take advantage of the latest low temperature detergents with the eco friendly 20° cycle, this is ideal for lightly soiled cotton and linen items including bed sheets, tablecloths and towels.
Wash capacity 5kg or less.

Variable spin speed.

30 minute quick wash.

Size H85, W59.5, D51cm

Receive an in stock email notification for this item as soon as it becomes available.
WM105VB - White Knight WM105VB 5kg 1000rpm Black Washing Machine
£209.99 Includes VAT & DELIVERY** ALL STOCK IS BRAND NEW & BOXED
|
Out Of Stock
|
Stock Notification
Software: Kryptronic eCommerce, Copyright 1999-2020 Kryptronic, Inc. Exec Time: 0.104168 Seconds Memory Usage: 8.882378 Megabytes