Petface 40023 Grey CAT Window Pane Check Igloo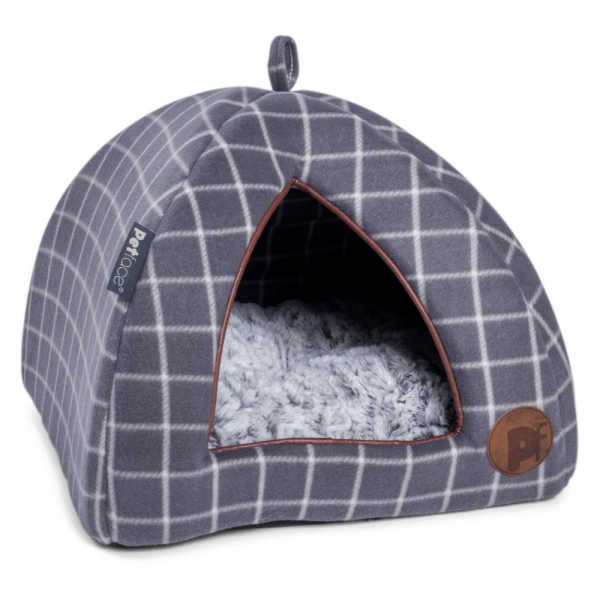 Petface
Petface 40023 Grey CAT Window Pane Check Igloo
Home & Garden > Linens > Towels > Beach Towels
petface-40023-grey-window-pane-check-igloo
553005583966
27.96
The Electric Incentive Co. Ltd (T/as) TheLivingStore
https://www.thelivingstore.co.uk/Item/petface-40023-grey-window-pane-check-igloo
Petface 40023 Grey CAT Window Pane Check Igloo
Petface 40023 Grey CAT Window Pane Check Igloo
Petface 40023 Grey Window Pane Check Igloo
This Petface soft and cosy cat igloo bed will help your pet to relax and sleep comfortably by keeping them warm and giving a feeling of security. Where and how your cat sleeps can make a big difference to their overall comfort and health, so this igloo bed should be located away from outside doors and draughts. The igloos have a grey window pane check design throughout with a super soft faux fur and fleece cushion inside.

Size Guide
Dimensions: Igloo - Height: 43cm/17"
Entrance Height: 17cm/7"
Base of the Bed: 38cm/15" x 38cm/15" approximately
Material
Outer fabric & base 100% Polyester
Filling - 100% Foam
Software: Kryptronic eCommerce, Copyright 1999-2021 Kryptronic, Inc. Exec Time: 0.380738 Seconds Memory Usage: 8.68232 Megabytes