Culinary Concepts Silver Plated pair of Mussel Eaters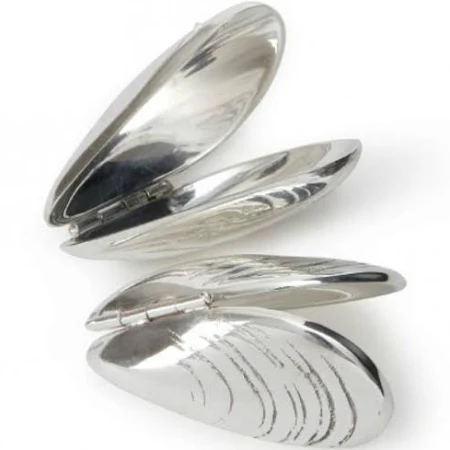 Default Manufacturer
Clearance Culinary Concepts Silver Plated pair of Mussel Eaters
Home & Garden > Household Appliances > Climate Control Appliances > Fans > Personal Handheld Fans
pair-of-mussel-eaters-culinary-concepts
6666
24.99
The Electric Incentive Co. Ltd (T/as) TheLivingStore
https://www.thelivingstore.co.uk/Item/pair-of-mussel-eaters-culinary-concepts
Culinary Concepts Silver Plated pair of Mussel Eaters
Culinary Concepts Silver Plated pair of Mussel Eaters
Clearance

Culinary Concepts Silver Plated pair of Mussel Eaters
One of our best sellers and a fabulous gift idea - these are a great looking accompaniment to serving mussels at your dinner party. Silver plated pincers, fashioned into the shape of a mussel shell, allow you to remove mussels from their shell quickly and easily so they can be devoured with ease!
Sold boxed in pairs.
Receive an in stock email notification for this item as soon as it becomes available.
MUSSEATER - Culinary Concepts Silver Plated pair of Mussel Eaters
£24.99 Includes VAT & DELIVERY** ALL STOCK IS BRAND NEW & BOXED
|
Out Of Stock
|
Stock Notification
Software: Kryptronic eCommerce, Copyright 1999-2020 Kryptronic, Inc. Exec Time: 0.089392 Seconds Memory Usage: 8.861687 Megabytes