Grillstream GCH45MG 4 burner gas BBQ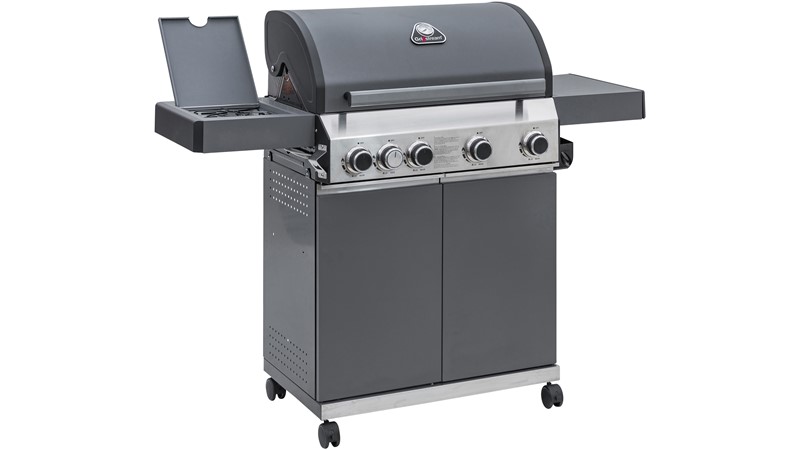 Grillstream
Grillsteam GCH20MG 2 burner gas BBQ
Home & Garden>Kitchen & Dining>Kitchen Appliance Accessories>Outdoor Grill Accessories>Outdoor Grill Carts
grillstream-GCH45MG-4-burner-gas-bbq
513054011
544.99
The Electric Incentive Co. Ltd (T/as) TheLivingStore
https://www.thelivingstore.co.uk/Item/grillstream-GCH45MG-4-burner-gas-bbq
Grillstream GCH45MG 4 burner gas BBQ
Grillstream GCH45MG 4 burner gas BBQ
Our Classic 4 Burner comes packed with our patented technology:
Grillstream Grills
Grillstream Hybrid System
Gastro Modular System
Like all of our BBQs it's got our unique Grillstream system for healthier, tastier food with no flareups. It also features our HYBRID GAS & CHARCOAL system and our Gastro Modular System which lets you interchange a removeable circular griddle plate with a clay pizza stone, chicken roaster or a wok for more cooking options.
Our Grillstream Classic Gas Barbecues might have classic good looks, but they're not just designed to look pretty. Our Classic 4 Burner gives out a powerful heat from its 4 burners. And with 4 burners you get more space for cooking, plus the flexibility to turn the middle burner off and create an 'oven' for cooking a variety of foods
Makers link:-
Receive an in stock email notification for this item as soon as it becomes available.
GCH45MG - Grillstream GCH45MG 4 burner gas BBQ
£544.99 Includes VAT & DELIVERY** ALL STOCK IS BRAND NEW & BOXED
|
Out Of Stock
|
Stock Notification
£49.99 Includes VAT & DELIVERY** ALL STOCK IS BRAND NEW & BOXED
Software: Kryptronic eCommerce, Copyright 1999-2021 Kryptronic, Inc. Exec Time: 0.181299 Seconds Memory Usage: 8.73156 Megabytes