Coleman FastPitch™ Shelter XL 2000032026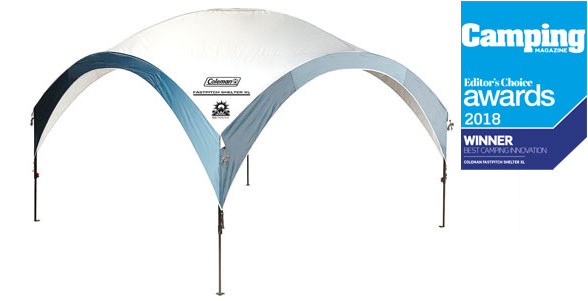 Coleman
Coleman Cortes 2 Man Tunnel Tent Blue 2000035208
Home & Garden > Kitchen & Dining > Kitchen Appliance Accessories > Outdoor Grill Accessories
coleman-fastpitch-shelter-xl
2000032026
214.99
The Electric Incentive Co. Ltd (T/as) TheLivingStore
https://www.thelivingstore.co.uk/Item/coleman-fastpitch-shelter-xl
Coleman FastPitch™ Shelter XL 2000032026
Coleman FastPitch™ Shelter XL 2000032026
Only with Coleman's FastPitch™ Shelter XL can you start your party in less than 5 minutes!
With 99.9% UV protection (up to 7x more protection than other shelters), FastPitch™ Shelter XL also reduces the temperature by 5°C* with an advanced coating of the inner fabric and sunwalls for a higher level of UV protection with a UPF 50+.
The shelter has four rectractable legs to quickly adjust the height and securely stabilize the shelter.
Removable sunwalls and doors are also available as an additional accessory
Makers Link and Video
Receive an in stock email notification for this item as soon as it becomes available.
2000032026 - Coleman FastPitch Shelter XL 2000032026
£214.99 Includes VAT & DELIVERY** ALL STOCK IS BRAND NEW & BOXED
|
Out Of Stock
|
Stock Notification
Software: Kryptronic eCommerce, Copyright 1999-2021 Kryptronic, Inc. Exec Time: 0.100166 Seconds Memory Usage: 8.678078 Megabytes