PETFACE 16141 Ultimate DOG Memory Foam Bed - X-Large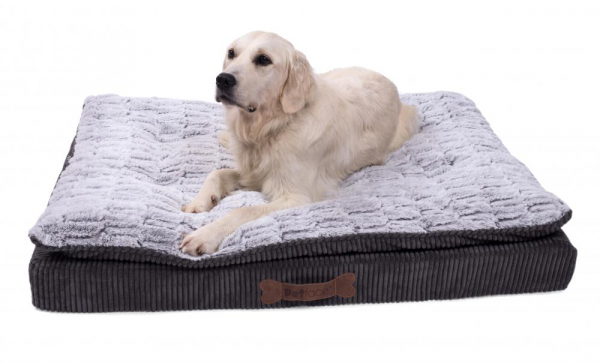 Petface
PETFACE 16141 Ultimate DOG Memory Foam Bed - X-Large
Home & Garden > Linens > Towels > Beach Towels
PETFACE-16141-MEMORY-FOAM
16141
74.99
The Electric Incentive Co. Ltd (T/as) TheLivingStore
https://www.thelivingstore.co.uk/Item/PETFACE-16141-MEMORY-FOAM
PETFACE 16141 Ultimate DOG Memory Foam Bed - X-Large
PETFACE 16141 Ultimate DOG Memory Foam Bed - X-Large
PETFACE 16141 Ultimate Memory Foam Bed - XLarge
Keeps your pet warm and gives them a feeling of security. Ultimate in luxury and comfort for your sleeping pet. Made with top quality materials. Ideal for animals recovering from illness. Machine washable at 30 degrees.
Cover made from polyester.
Suitable for medium sized Dog.
Removable cover.
Machine washable covers.
Removable internal pad.
Wipe clean base.
Non slip backing.
Receive an in stock email notification for this item as soon as it becomes available.
16141 - PETFACE 16141 Ultimate DOG Memory Foam Bed - X-Large
£74.99 Includes VAT & DELIVERY** ALL STOCK IS BRAND NEW & BOXED
|
Out Of Stock
|
Stock Notification
Software: Kryptronic eCommerce, Copyright 1999-2022 Kryptronic, Inc. Exec Time: 0.106783 Seconds Memory Usage: 8.685432 Megabytes