Campingaz 2000023716 Party Grill 200 Stove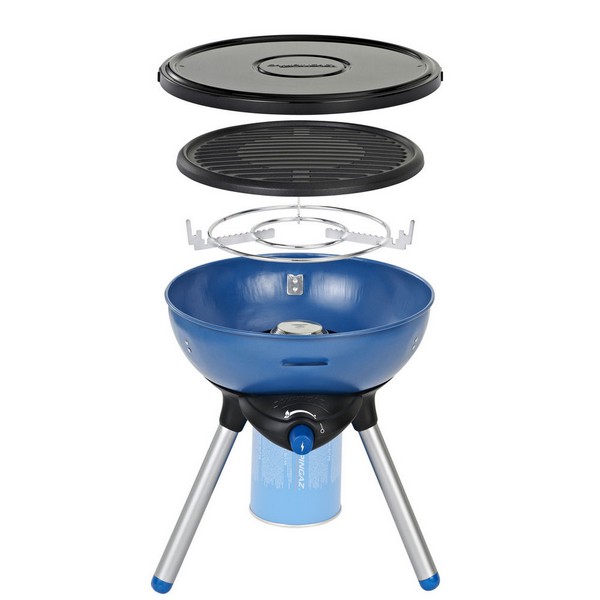 Campingaz
Campingaz 2000023716 Party Grill 200 Stove
Home & Garden > Kitchen & Dining > Kitchen Appliance Accessories > Outdoor Grill Accessories
Campingaz-2000023716-Party-Grill-200-Stove
2000023716
53.99
The Electric Incentive Co. Ltd (T/as) TheLivingStore
https://www.thelivingstore.co.uk/Item/Campingaz-2000023716-Party-Grill-200-Stove
Campingaz 2000023716 Party Grill 200 Stove
Campingaz 2000023716 Party Grill 200 Stove
The Party Grill® 200 stove is the essential camping companion with endless cooking options! This compact, portable stove Party Grill® 200 offers the wide range of cooking options; stove top, grill, griddle and plancha.
All elements of the Party Grill® can fit inside the device. Thanks to its detachable legs and lockable lid it is easy to transport and store. The Party Grill® 200 runs on a Campingaz CV Plus valve cartridge which can be disconnected and reconnected whilst cooking, should you run out of gas. The piezo ignition promises simple, match free lighting wherever you are, so you can get the party started.
Makers Link:
https://www.campingaz.com/Benelux/p-27146-party-grill-200-stove.aspx
Receive an in stock email notification for this item as soon as it becomes available.
2000023716 - Campingaz 2000023716 Party Grill 200 Stove
£53.99 Includes VAT & DELIVERY** ALL STOCK IS BRAND NEW & BOXED
|
Out Of Stock
|
Stock Notification
Software: Kryptronic eCommerce, Copyright 1999-2022 Kryptronic, Inc. Exec Time: 0.113139 Seconds Memory Usage: 8.676422 Megabytes