Bosch Tassimo Suny TAS3203GB Coffee Machine, 1300 Watt, 0.8 Litre-Red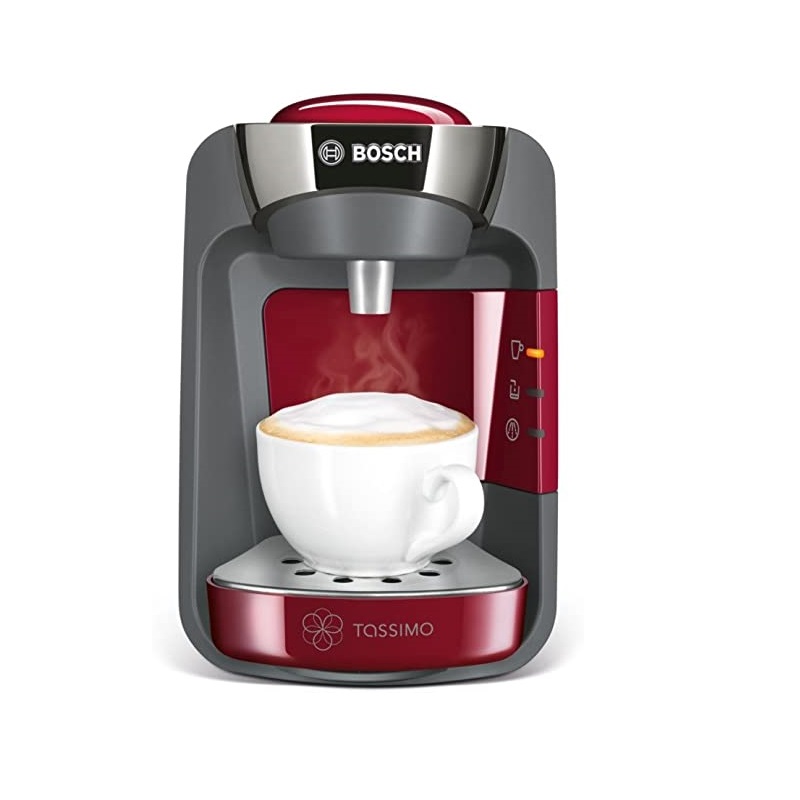 Bosch
Bosch Tassimo Suny TAS3203GB Coffee Machine, 1300 Watt, 0.8 Litre-Red
Home & Garden > Kitchen & Dining > Kitchen Appliances > Toasters & Grills > Toasters
Bosch-Tassimo-TAS3203GB-Coffee-Machine-red
TAS3203
89.96
The Electric Incentive Co. Ltd (T/as) TheLivingStore
https://www.thelivingstore.co.uk/Item/Bosch-Tassimo-TAS3203GB-Coffee-Machine-red
Bosch Tassimo Suny TAS3203GB Coffee Machine, 1300 Watt, 0.8 Litre-Red
Bosch Tassimo Suny TAS3203GB Coffee Machine, 1300 Watt, 0.8 Litre-Red
Clearance
Free next day delivery!- BOX IS DAMAGED, OTHERWISE ALL PERFECT UNOPENED UNUSED.
Bosch Tassimo Suny TAS3203GB Coffee Machine, 1300 Watt, 0.8 Litre-Red

Incredibly stylish and easy to use, the Dualit Espressivo coffee machine features unique 3 in1 functionality to produce the perfect coffee using ESE pods, NX capsules or ground coffee. The Dualit coffee machine provides instant hot water and steam on demand whilst the "Pure Pour" system directs a streamlined arch of liquid into your desired cup. Perfect barista style results, every time.

Ideal for home use.
Product features
Smart start button for quick drinks preperation

Ideal results thanks to Tassimo intellibrew system

Virtually no heat up time

0.8 L removable and easy fill water tank

Adjustable and removable cup stand
Software: Kryptronic eCommerce, Copyright 1999-2020 Kryptronic, Inc. Exec Time: 0.146529 Seconds Memory Usage: 8.875092 Megabytes